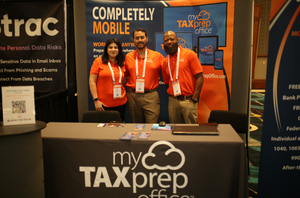 Annual Latino Tax Fest
MGM Grand Hotel & Casino Las Vegas, NV | July 10-13, 2023
RESERVE YOUR SPOT TODAY! SPACE IS LIMITED.
Send us your top choice with 2 alternatives in the event your first choice is taken*.


Each booth space includes:
Pipe and drape
Logo & link on the Latino Tax Fest website
Placement in the Marketplace
Access to classes & CPE
WiFi (up to 20 Mbps)
Lead capture
10' x 10' Standard:
2 chairs, 1 table, 1 wastebasket, and 2 exhibitor passes.
*Booth space allocated on a 1st come 1st served basis. Subject to change. Power and other services incur an additional charge. All requests for cancellations and refunds must be submitted in writing no later than May 31, 2023. No refunds are issued after June 1, 2023.