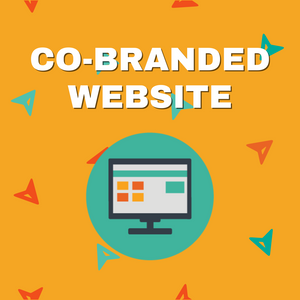 Have you been looking for a new revenue stream? Do you want to offer tax training without spending time creating the content?
Our Co-branded Website is your solution. We handle all the support, certificates, and CE credits.​ The website will be your own store with your logo and colors! You will be offering a full-fledge eCommerce website that specializes in tax training.
 




Set up is easy!

Step 1: Pay the annual set up fee - $$3,294.51 (annual renewal price $1,647.26)

Step 2: Send us your logo and brand colors

Step 3: Send us your desired course pricing*

Step 4: Our team will do the rest! Your new co-branded website will be developed in 5 – 7 business days

Step 5: Begin promoting your new co-branded website
*Set your pricing.​ You will receive a wholesale price list to help set your own pricing. Anything sold above the wholesale price will rebated back to you monthly. ​

Included with your co-brand:
2 back links to site(s) of your choice to increase your SEO
onboarding and customer success manager
1 Admin account
5 social media images
40% off our retail price
Set your own prices or pass along the savings to your customers